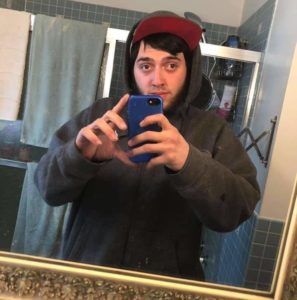 Chad Allen is a graduate of the class of 2016.  He'd like to thank all the CCHS staff for all the help they offered the entire time he attended CCHS.  He's currently working at a restaurant as a dishwasher, and would like to join the Marine Corps.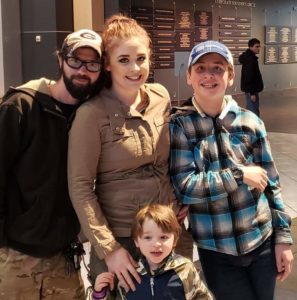 My name is Heather Oliver (Bosrock), I graduated from CCHS IN 2009. I  was a struggling teen mother just trying to graduate, the staff was so kind and helped guide me to graduate as the salutatorian of my class. I owe Mary Joe Nye so much. I am now working on going back to college at Mercer University for my bachelor's in graphic design and marketing. I've been married for 7 years now with two growing boys and living in Georgia. Thank you CCHS for everything ! also rest in peace miss Nye, I love you for ever and I hope to continue to make you proud.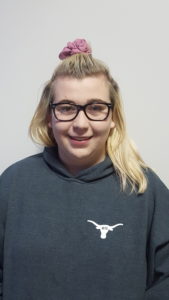 My name is Sabrina Beebe, after I graduated in 2019 from CCHS I started Medical Assistance School and will start work full time at a daycare.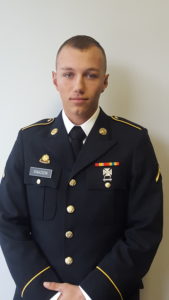 Luke Isaacson is a 2019 Graduate.  After Graduation, Luke enlisted in the United States Army and is currently serving as a Motor Transport Operator.  He is very thankful for CCHS and all the staff!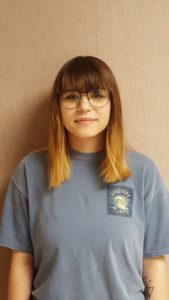 Makenzi Richardson is a graduate of 2019.  She has been working and going to concerts!  (Yas gurl)  She begins attending KCC in fall of 2019.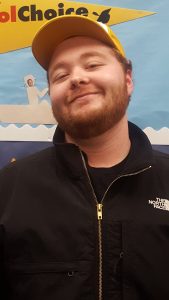 Jacob Ilich graduated with the class of 2016.  He attended KCC for Business Management.  He is now working a skilled job at Prairie Farms operating computers to pasteurize and flavor products the company sells.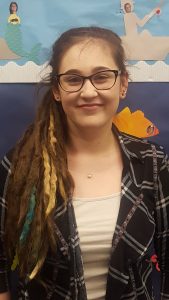 Elizabeth Magnusson graduated in 2016.  She is the general manager of a retail chain, while simultaneously working to earn her Bachelor's Degree in Business Administration.  She would like to thank the staff of CCHS for helping her create a bright future.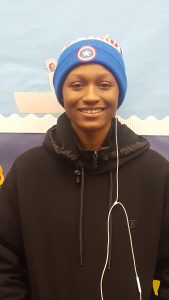 Tanighga Allison graduated in 2017.  She's working at a job that can be anywhere around the world and she's very happy.  She'd like to say Thank You to all the awesome, great teachers and is glad that she met everyone here at CCHS!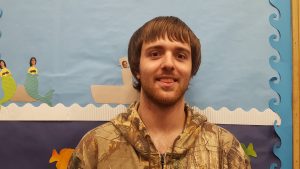 Zack Reagle graduated from CCHS in 2017.  He's been traveling and working at O'Reilly's.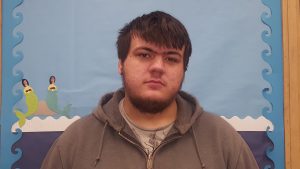 Isaac Caswell is a 2018 graduate.  He plans on  attending college for Culinary School.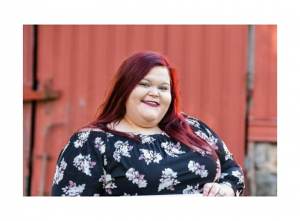 I was in the graduating class of 2014?? I was unable to complete my senior year due to my mom being sick. It was hard trying to balance school with everything else going on . By the time I was able to take back control of my life it was too late to go back to CCHS or else I would have in a heartbeat!! I LOVE this school and all its amazing staff!
I am just enjoying life day by day! I've had the same job for the past two years and I love what I do!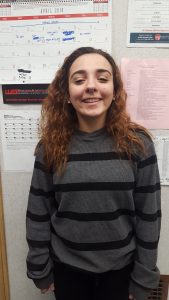 Morgan Hutchings is a 2017 Graduate.  She is working full time at Menard's as a Security Guard.  She is enjoying living on her own and being independent!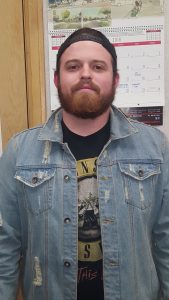 Corey Casey is a 2013 graduate.  He is currently working at Adient as an engineer.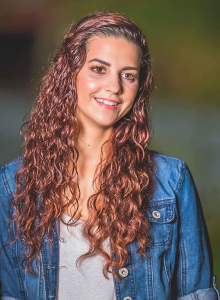 Ariel LaFountain is a 2017 Graduate.  As of right now, she is currently working part time at the Shell Gas Station in Urbandale while attending school full time at Kellogg Community College to achieve her Nursing degree/Associates in Applied Science.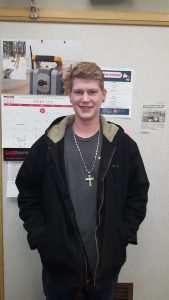 Cody Field is a 2017 Graduate.  He is enjoying his time off, while looking for a job.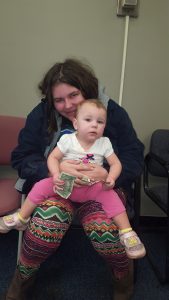 Tara Stout is a 2017 Graduate.  She enjoys staying at home with her daughter, and is currently looking for a job.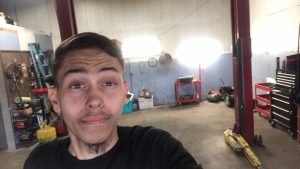 Ben Hardy is a 2016 Grad, and is working as a mechanic and a License State Vehicle Inspector and is living in West Virginia.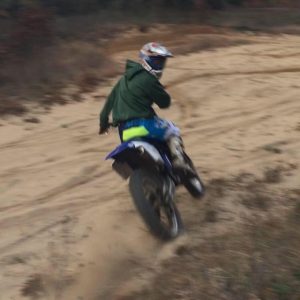 Victor Castellanos is a 2016 Graduate. He rides as a hobby.  He is getting ready to take the ASVAB, filling out medical forms and will enlist in the Army when the process is complete.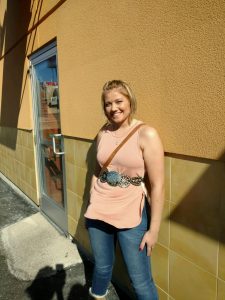 Maddy Stenger is a 2016 Grad and will be going into the Airforce.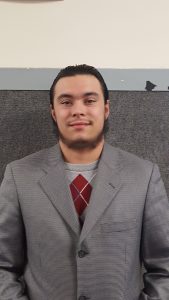 Rylee Russel is a 2015 Grad, working at Schlotzsky's & works on cars as a hobby.  Will soon be starting a new job with Peterson Construction.  His advice for students is to "Think positively, and stay on the right path".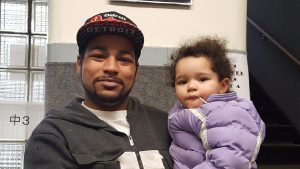 Michael Davis now work 2 jobs; Burger King and Cosma Casting.  He has two beautiful daughters.  Arianna is 2 years old,  and Katayie was born on April 5th, 2017.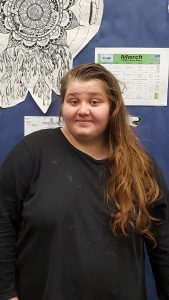 Danielle Swafford is a 2015 Grad, currently caring for her father and will be applying for KCC in the fall of 2017.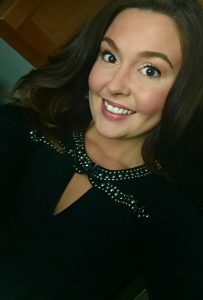 My name is Hannah McGinnis and I attended Calhoun Community High School. I graduated valedictorian in May 2014. I really enjoyed my time at CCHS and I loved the staff and teachers!  This semester I will be graduating from Kellogg Community College with an Associates degree in General Studies. I will be attending Western Michigan University in the fall where I will be studying Healthcare Administration. My goal is to obtain my bachelors degree in Healthcare Administration and then move on to a Master's degree. I am passionate about healthcare and in my future career I will be working as an administrator in either a hospital or clinical office.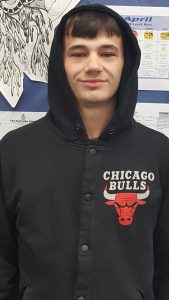 Marcus DeCamp is a 2015 Grad.  He's working at Asmo, a factory that makes car parts and getting ready to buy a house with his girlfriend.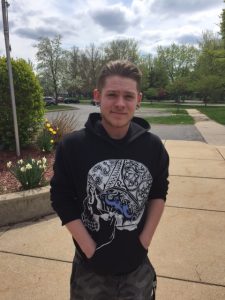 Jake Rocho is a 2016 Grad & is currently working as an automotive specialist at Sunshine Toyota.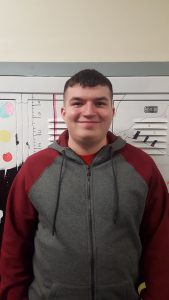 Ryan Rigel is a 2016 Graduate. He has been working  at Firekeepers Casino distributing Red Hot Rewards Cards for the last 8 months.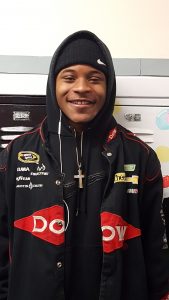 Jaylon Settles is a 2017 graduate.  He's living life to the fullest, fulfilling his journey to GREATNESS!!